How to Optimize Warehouse Space to Increase Pick Speed and Throughput.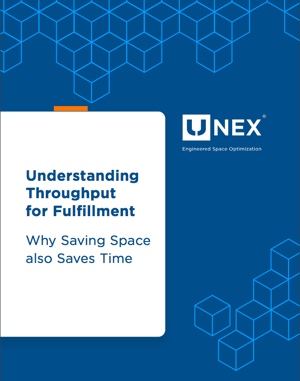 Order fulfillment is a game of seconds. Shaving just 10 seconds off the time it takes a team member to locate, pick, and deliver medium-throughput SKUs will:
Increase capacity (100 picks per day)
Reduce variable costs (20% reduction)
Boost employee morale (better performance, attendance, and lower turnover)
Download the Guide to Understanding Throughput for Fulfillment to identify space-saving strategies that reduce picker search time, labor costs, and travel time.