download
The Guide to Optimizing Warehouse Space Utilization
Innovating Supply Chain Storage One Square Foot at a Time
The Guide to Optimizing Warehouse Space Utilization covers the following crucial areas that distribution center and warehouse managers need to know to achieve the benefits of maximizing warehouse space utilization: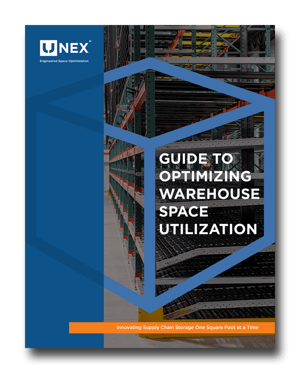 Why is optimizing warehouse space important?

Innovations in warehouse storage.

Warehouse optimization ROI

10 steps to optimizing warehouse storage space.

Taking the next step to maximize storage space.
By optimizing warehouse space you will reduce overhead costs, improve efficiency and increase productivity. Get started today by downloading the Guide!